White Male — 21 September 2017 — SOLD
Notes: Smallest of the remaining pups with a slightly darker coat. Very gentle, but showing great hunting tendencies. Taking to training (sit, here/come, basic fetch) really well. Very attentive, always watching what we're doing. Up first, up last, ready to go. (HAD TO CHANGE COLLAR COLOR TO BROWN.)
Notes: Very curious and apparently not afraid of heights.
Notes: Always needs to be in the center of whatever is going on. Runs from one place to another seeing what the other pups are up to.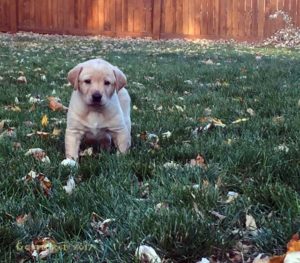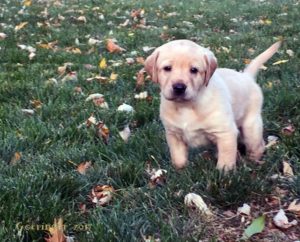 Notes: Playing with all the pups, adventurous.
Notes: Very vocal so far, a bit pushy, and growing well.
Notes: Doing very well, average sized.