Red Male — 21 September 2017 — SOLD
Note: Still the largest of the litter, still the most confident. Super attentive, watching my every mood. Very receptive to training.
Note: Always coming first, always first out, always first in. Likes sitting in my lap. Always hungry.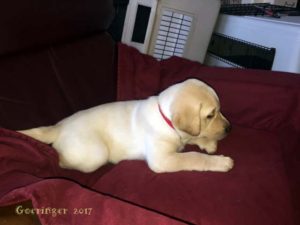 Note: Still the largest, now almost twice the size of the smallest. Likes attention — started rolling over for tummy rubs.
Note: Walking well, still the largest.
Note: Now the largest, and the best sleeper.
Note: Average size, doing well.